Lifestylist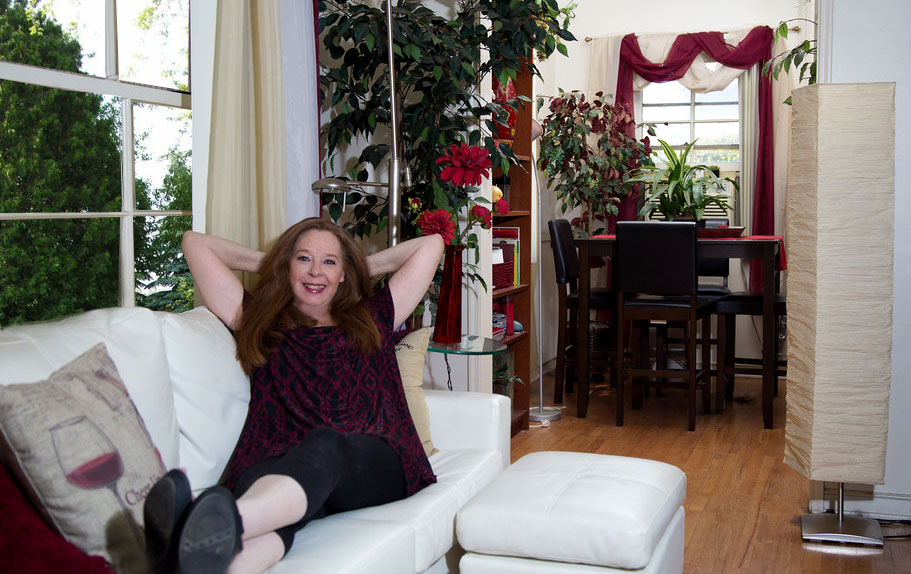 The way I enjoy making a difference is to give people the life and style they desire." -Cyndi Seidler
Organization Lifestylist
Cyndi Seidler has combined her skills and expertise as a professional organizer with interior decorating to come up with creating organized lifestyles.
She is an organizing expert who specializes in personal, home and business organization. Her L.A. based company, The Organizing Lady has helped many individuals get organized by creating and implementing organizing systems — from residential homes to small businesses to large corporations.
Because of Cyndi's extensive supervisory and leadership background, she has been able to provide the kind of knowledge and skills necessary to help executives achieve higher levels of success.
The goal of any professional organizer is that there should be a place for everything and everything in its place. As a professional organizer, Cyndi's organizing techniques, skills and knowledge can convert any disorganized area into a functional, beautiful area.
Her Background …
Cyndi Seidler's diversified talents have made her a popular figure among the organizing industry, and being a Lifestylist has blended her skills in organizing and interior decorating to bring the kind of organized lifestyles people want.
Being dubbed "Organizer to the stars" by NBC Access Hollywood, Cyndi's track record shows how her methods have helped prominent celebrities such as Sinbad (actor/comedian), Mary Lynn Rajskub (of series "24") Eric Roberts (actor), Karen Black (actress), Tisha Campbell (actress), Larina Adamson (Producer, "Simpsons"), Carla Pennington (Executive Producer, "Dr. Phil"), Billy Sheehan (musician), and Spencer Davis (musician) get a grip on their hectic lifestyles.
She is often featured in the media as an organizing expert on numerous television shows and news stations (NBC, ABC, CBS, FOX, WB, CNN, HGTV, popular radio programs, magazines and newspapers.
Some of Cyndi's noteworthy  appearances on television shows include NBC's Access Hollywood, CNN News, NBC's reality show Starting Over, HGTV's Into Closets With Kathy Ireland, KTLA-5 Making It, and regularly in a couple seasons of HGTV's Smart Solutions hosted by Maty Monfort.
Her expertise as a professional organizer led her to be a public speaker and national spokesperson, and Cyndi went on TV media tours throughout the U.S., providing organizing tips and advice on morning news shows in key cities for Tupperware, Quicken, Post-it Portable Flags & Notes, and Calgon Cyndi's "Organized Living" is a column that started in the , and is now syndicated nationwide. Her articles on getting organized have been published throughout the country and on the Internet.
With her knowledge and experience, Cyndi also became a radio personality, producing and hosting a program called "Organized Living With Cyndi Seidler" on KIEV-870 AM (in 1999).
That was the backdrop that gave her the confidence to later do her own DVD "Get Organized with Cyndi Seidler", which she co-produced with Soorya Arts, and was to be the first in the Get Organized DVD series. This new experience began her adventure into producing videos.
Watch episodes with Organizing Lifestylist Cyndi Seidler, presenting video tips on her new video channel called "Organized Home", featuring solutions for almost every area of your home.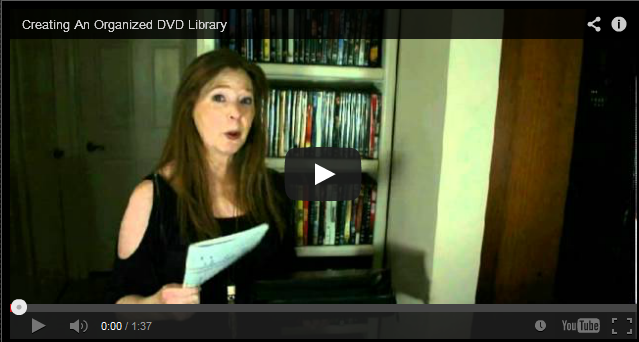 Helping create the kind of environment that "smiles" at you when you're in it, Cyndi can give you the life and style you strive for.
In creating organized lifestyles, Cyndi's approach centers around balance and harmony. Having a more organized life helps reduce stress, and beautifying your home helps you feel good.
Cyndi can inspire and motivate you to live the style that makes you feel good. And it all starts with your vision. Cyndi takes your vision and helps turn that into reality.
Visit her website: THE ORGANIZING LADY