Filming More Episodes of Disorganized Zone
We just went from a no-budget Web/TV series project to a low-low-budget Web/TV series with our recent funding to finish Season One of Disorganized Zone!
Produced, directed and written by me and Judy Norton (known for The Waltons), we got 4 vignettes filmed for 2 episodes and will be filming 4 more full episodes in May to make a total of 6 episodes for TV. Distribution is targeted for ConvergeTV and Internet channels.
The show stars Judy Norton and David Pevsner in recurring roles, with many other stars in each episode.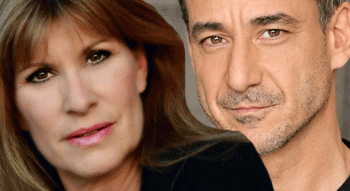 The stories are great, funny, and weird. As a parody of the Twilight Zone, we take viewers into the Disorganized Zone for an out-of-the-ordinary experience. Judy is The Organizer and David is the Rod Serling type Host. Interesting, because David does professional organizing when he isn't filming!
So, stay tuned by subscribing here for updates and joining us on Facebook!